Help, Contact and FAQ (Frequently Asked Questions)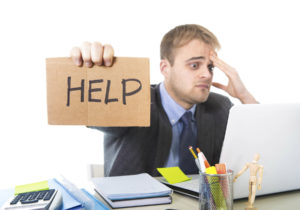 Please look through the FAQ's first and then Contact us at the bottom if you still need help …
Please Note:  we are still rebuilding our website, and putting the finishing touches on some parts. Thank you for your patience!
Are you stuck ?
If you find a problem please let us know, so we can fix it.  We are still developing this website, and glitches happen.  Most things can be worked out with time, and we are happy to extend your membership if there have been delays.
We are a very small and relatively non-technical operation and appreciate your patience & cooperation.
REGISTRATION
I didn't receive a confirmation — did my registration work?
Before you pay, the site registers you as a user with your email address.  You also choose a password of your own.  When your registration is complete the system will generate an automatic welcome email. If you didn't get this email (make sure to check your SPAM and TRASH folders if it's not in your inbox), you may have filled out the registration page incorrectly — please start the process again on our Access page.
Private Area memberships (and other Premium content): If you paid on-line, through PayPal, you will receive a confirmation email directly from PayPal.  If you didn't get an email confirmation from PayPal, then you didn't complete your payment.  Please go back to the registration page and enter your payment information again (or, start the process over again on our Access page).
After your payment you should be redirected to this page: http://cometoocean.com/in
(you will be automatically logged in)
Do I have to pay to become a Member ? 
Membership is free, if you are a "Viewer" member.  Viewer members access some articles, some free content and our entire directory.
Members Pay for the educational content in the Private Area.  Private Area Members pay for a one time subscription of three months or one year.  To subscribe to our Private Area visit our Access page.
Do I have to join Paypal to make a purchase?
No.  You do not have to join PayPal in order to make a payment thru PayPal — when you are directed to pay, choose the option to "make a payment without joining PayPal.
If you are purchasing a Private Area membership (or other Premium content), you will be directed to Paypal during the registration process. "  If you are signing up for a free "Viewer" membership, you will not be directed to Paypal during registration.
Can I subscribe, purchase, donate and/or register by snail-mail?
Yes, we register you thru your email address.  Send us payment and your email address and what you want to subscribe or donate to and we will be happy to complete your transaction.
Make money orders out to "OCEAN YOGA"   You can send check, money order and we will also accept cash.  But … if you send paper cash through the mail, we will not be held responsible if it gets lost, sorry.   Include the amount of $35 (for 3 months membership), or $90 (for 1 year membership).
Send your correspondence through the United States Postal Service to:
Ocean Yoga,  PO Box 7384,  Asheville, NC  28802  USA
Important Note:  When you mail your registration-purchase, also contact us thru the contact form below.  Let us know to expect your correspondence thru snail mail.

Contact
How do I contact someone listed in your directory ?
Contact the person directly through the information they provide.  Our directory is about to launch this month, and then Free Viewer Members can look at each individual listing.    Each advertiser provides their own descriptions and contact information in their listing.  We are not responsible for anything except displaying their information.
How do I contact Tantra Union for questions or problems ?
We have an office you can contact.  Let us know if you have comments, questions, suggestions, or find a bug, we appreciate your input. If you have looked on this page and still need help, contact us thru the form below …
We check emails every week.  We are a very small and relatively non-technical operation and appreciate your patience & cooperation.